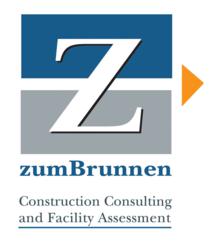 Atlanta, GA (PRWEB) June 18, 2012
zumBrunnen, Inc., an independent building consulting firm, is presenting an educational workshop at The Association of Boarding Schools (TABS) and Campus Outreach Services (COS) Annual Risk Management Conference being held June 20-22, 2012 at the historic Hotel Dupont in Wilmington, DE. The conference will bring together boarding school leaders and senior administrators for an in-depth look at best practices on key risk management issues. The conference will help boarding schools identify, evaluate and manage risk by exploring proven policies and practices that are legally sound, fiscally prudent and logistically feasible. John zumBrunnen, Founder and President of zumBrunnen, Inc., will present an educational session focusing on the essential resources executives need in their tool bag to identify and mitigate risk associated with poorly-managed facilities. His session is titled Bricks with Sustainable Mortar.
Executives will learn how to identify facility management teams that are not up to current standards utilizing a self-assessment tool. They will also learn about various methodologies and proprietary techniques used for facility assessment and how to integrate these concepts and tools into a replacement reserve plan. Attendees will discover how information gathered from the assessment process and budgeting phase can yield a truly dynamic report (not a one-time, static report that ends up as a dust cover in a year or two) that ultimately helps lower risk, reduce operating costs and lessen environmental impact.
The building consultants at zumBrunnen specialize in providing educational clients with comprehensive facility assessments and capital replacement reserve budget studies, trademarked as Campus Wide FacilityForecast